Eurial I&N: expertise in infant nutrition
Eurial I&N has been active in the world of infant nutrition for many years, both in France and internationally, particularly in Asia. The reasons for our success ? We focus on the quality of our products and our processes, ensuring the safety of our teams, our production and our customers. Our industrial and research and development capabilities enable us to meet your needs. With dedicated teams, we offer in-depth expertise in the field of infant nutrition, where adaptability and quality are always essential.
In addition, our membership of the Agrial co–operative group allows us to control the raw material we use. We can always offer high-quality products because we use high-quality milk which is completely traceable to its origins. As an expert in specialty ingredients, we are one of the few players in the market to offer ingredients for infant nutrition formulations from three types of milk: conventional, organic and goat.
What's more, ingredients from our Moyon site are certified organic in Europe and China.
Our teams are ready to hear about your needs. We want to help you successfully deliver your projects in the very special market segment that is infant nutrition.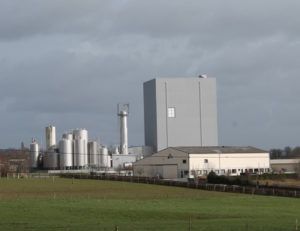 Our infant nutrition products
Eurial I&N, expert in specialty ingredients, offers a variety of products for infant nutrition:
We're excited to announce that Eurial I&N will soon be widening its range with the addition of goat dairy ingredients aswell as WPC 80s and WPI.
To learn more about how we can support you, please contact us !
According to the World Health Organization, exclusive breastfeeding of infants is recommended until the age of 6 months. At Eurial I&N, we support the WHO's recommendations.