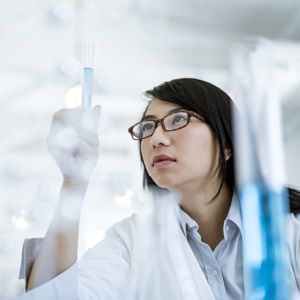 White paper "Native proteins"
Native whey proteins: Meeting the needs of both consumers and manufacturers.
Soluble native proteins : unique nutritional benefits
Our soluble native protein is extracted directly from fresh skimmed milk. Soluble native proteins make up 20% of the protein fraction in milk, with the remaining 80% being casein. Unlike whey proteins, derived from cheese whey or casein, native proteins have not been denatured by a casein clotting process. This difference in technological treatment is a major point, because the amino-acid composition of native protein is perfectly preserved and is as can be found in fresh milk.
Eurial I&N, an expert in specialty ingredients, offers native proteins through its flagship product : EuriNutri™ 80 NS. This ingredient contains all the essential amino-acids for the body and an interesting composition in branch-chain amino acids, such as leucine and isoleucine, nutrients that are particularly important in the physiological process of muscle synthesis in humans.
Soluble native proteins are also absorbed quickly by the body, compared to caseins, making it a particularly interesting protein type for the sports nutrition sector. Indeed, it is an excellent source of amino-acids, available rapidly during muscle exertion. These proteins are also immediately active in the synthesis and repair of muscle after exercise. This is why they are particularly recommended in recovery, in hydrating and recovery beverages. To respond to current market trends in sports nutrition, Eurial I&N has also developed EuriNutri™ 80 NS Instant. EuriNutri™ 80 NS Instant is an instant version, specially developed for one type of application: "Drinks to replenish" or "ready-to-mix" (RTM).
Exceptional functionality for food matrices
The preservation of the character of our soluble native proteins is a major asset in food industry applications. Their natural dairy origin gives a pleasant and neutral dairy taste which allows them to be used in any type of food matrix without the risk of an undesirable aftertaste. In a market where consumer expectations are moving towards healthier, more natural, least-processed ingredients, the soluble native protein perfectly matches these trends.
Eurial I&N's non-denaturing production process keeps all the natural features of the native soluble milk protein intact and optimal. First of all, in fresh dairy products (yoghurt, fermented milk, etc.), it brings a particularly sought-after texture thanks to its excellent viscosity and gelling properties. It thus enables a solution to problems associated with replacing undesirable additives and optimization of texture in particular recipes, for example in light products. Its water retention properties also limit syneresis and help stabilize products over time – and it does so at very low dosages in order to optimize the costs of our customers' recipes.
Soluble native proteins also have very good foaming and emulsifying properties, making them a very useful ingredient in sauces or in bread and pastry applications, following themes such as egg replacement.
With its wide range of features, native soluble protein is a key ingredient in many sectors of the agri-food industry.
Soluble native proteins from a non-denaturing membrane process
Native protein is obtained through a succession of membrane filtration steps, applied at low temperatures, so as not to denature the native proteins contained in the milk. Soluble proteins do not undergo high or prolonged thermal treatment, nor acid pH that can alter the composition and the quality of their amino-acid profile.
These native proteins in liquid state are then concentrated and dried before being packaged in bags.
EuriNutri™ 80 NS Instant is a specific version of classic native proteins, developed for the sports nutrition sector. It goes through a further stage of lecithination (sunflower lecithin, non-allergenic) in order to make the powder soluble and wet in cold water, for a quick and practical reconstitution.
EuriNutri ™ 80 NS soluble native proteins – a guarantee of quality
Eurial I&N, an expert in specialty ingredients, is the specialist in differentiated milk proteins for nutrition categories. As a cooperative, we control the dairy supply chain from A to Z. Our manufacturing processes allow us to produce varied and complementary raw materials and offer a complete range of proteins from fresh milk or whey. Thanks to state-of-the-art membrane processes, we respect these raw materials and extract all the proteins, denaturing them as little as possible in order to preserve all their nutritional properties.
Discover our soluble native proteins by contacting our R&D team, who are dedicated to designing protein applications for your products.